DVM6
Digital Microscopes
Products
Home
Leica Microsystems
DVM6

Digital Microscope
Don't search. Find!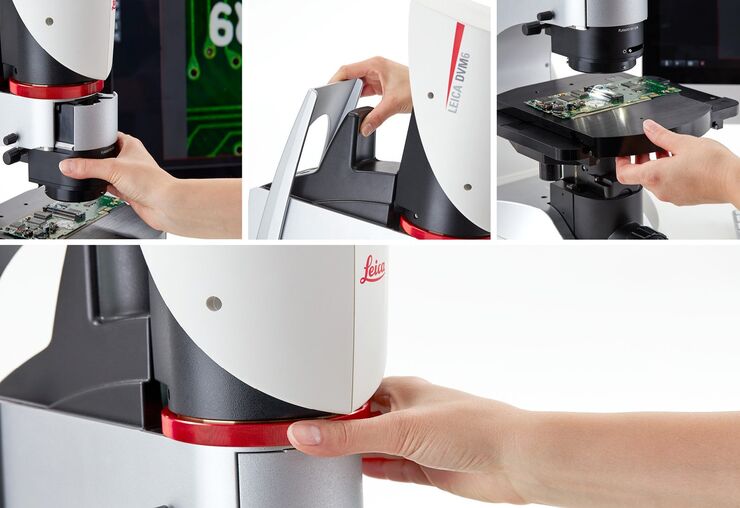 Unique one-hand operation
With the Leica DVM6, you need only one hand to swap objectives, tilt the microscope head to change the viewing perspective, reposition a sample or zoom in on it. And operation is equally easy for…
Johny Feelgood
With the DVM6 you are faster in any sample inspections, and the final report is only a click away!
Objective change: plug and see
Work seamlessly from 12x up to 2,350x magnification while changing objective - the sample always stays in focus.
Tiling: scan with one click
High resolution sample overview with fast stitching– each scan one click for many samples.
Tilting: change your perspective
Observe your sample from different angels and see more details - tilting from -60° to +60°.
Image samples from mini to massive with the DVM6 M digital microscope
DVM6 M digital microscopes are ideal for inspection of automotive and aerospace parts, fabrications and assemblies, castings, bearings, valves, seals, welds and much more. Inspect samples as tall as…