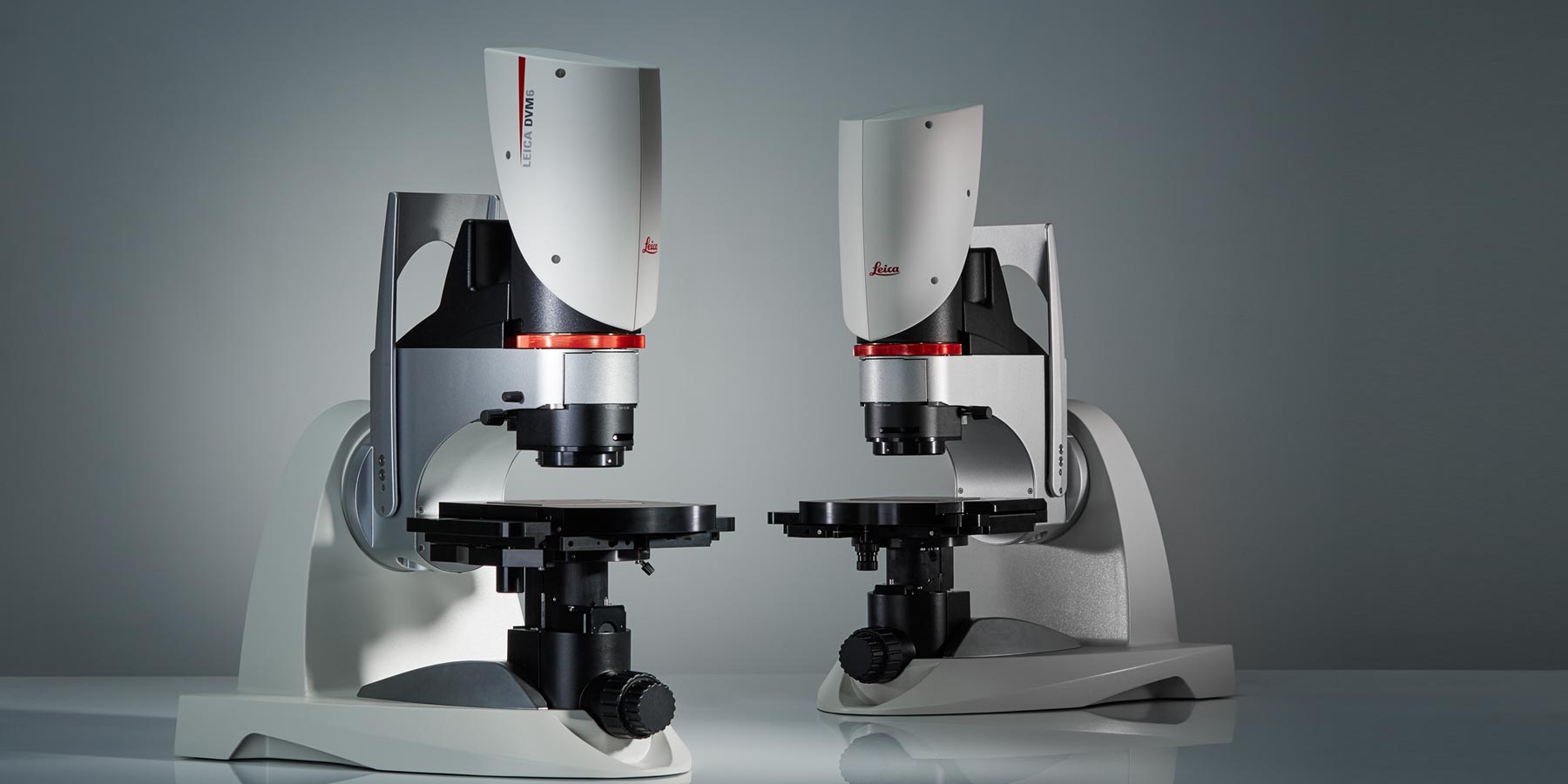 DVM6

Digital Microscope

Investigating various samples with multiple imaging solutions, where each one is dedicated to a certain failure-analysis and research-and-development task, can be complicated.

The DVM6 digital microscope is a versatile solution that helps you gain insights during your sample investigations, stay focussed on your work thanks to a convenient operation, and improve reliability of results with reproducible imaging conditions.
Explore in a flexible way
Gain insights for failure-analysis and R&D applications with one versatile solution, the DVM6.
Seamlessly investigate various samples
Go easily and rapidly from macro to micro: Get the overview of your sample and quickly see the fine details thanks to the 16:1 zoom range and three parfocal PlanApo objectives. See details as small as 0.4 micrometers.

Find the objective that best fits your needs
Low magnification objective: Ideally suited for large overviews which help you search and find efficiently regions of interest on your sample. It provides a max. field of view (FOV) of 43.75 mm, a long working distance up to 60 mm, and magnifications up to 190x.
Mid magnification objective: Gain more insights quickly and easily for your everyday work. It features a max. FOV of 12.55 mm, a comfortable working distance up to 33 mm, and a magnification range of 46x to 675x.
High magnification objective: See more fine details of your sample, down to 425 nm. It is capable of a max. FOV of 3.60 mm and a magnification up to 2,350x.
Adaptable setup for different samples
Find the solution that best fits your application and budget needs. There are different DVM6 configurations available.
Different DVM6 configurations
If your sample is too large or bulky for the standard DVM6 configurations, the modular DVM6 M offers you more flexibility for a wide range of applications.
With a special interface adapter, the DVM6 M zoom module can be used with selected stands from the Leica M series stereo microscopes for large (max. stage travel range: 150 x 100 mm) and tall (up to 340 mm) samples.
Reveal hidden details
View samples from different angles
Observe your sample from different angles, from -60° to +60°, with the DVM6 tilting function. This feature helps you to see the hard-to-find details.
Explore the sample from different perspectives by rotating and moving the stage to reach any point within a 70 mm x 50 mm travel range.
See more sample structure
Reveal more details by combining options for illumination and contrasting in various ways.
View samples with a textured surface using one or all four segments of the ring light illumination (RL).
Visualize flat, reflective samples with the coaxial illumination (CXI).
Explore hard-to-image regions, e.g. holes and transparent materials, with the transmitted light illumination (BLI).
Reduce glare on reflective samples, such as polished metal surfaces, with the diffusor adapter.
Identify contamination due to its different material properties with the polarizer adapter.
Investigate your samples with ease
Stay focussed on your work thanks to a convenient operation.
Simply acquire sharp images
Every user can create high-quality images easily.
Start immediately with the investigation of your sample by taking advantage of the DVM6 autofocus. The continuous autofocus keeps the sample in focus while navigating the sample. It is particularly useful when there are sample areas with different heights.
Simply slide in a different objective to change the magnification once the limits of the zoom range is reached. No refocussing is needed - the sample stays in focus with the parfocal objectives.
Operate the system with one hand
Objective change: Plug and see
Even an objective change does not interrupt your work, as it can be easily done with one hand.
Easy tilting
Readily change the perspective when imaging your samples. Tilting can be done with one hand only as there is no separate unlocking / locking mechanism. Even during tilting, the sample stays always in focus, since the tilting axis is aligned to the focus point.
Rely on your results
Improve reliability of results with reproducible imaging conditions.
Reproduce an image in its entirety, as all systems settings are saved with the image data and can be recalled. This helps you to obtain reliable results when performing many tasks for failure analysis and research and development.
In case your microscope is shared among several operators, the encoded functions help ensure that every user achieves comparable results. In addition, you can check the reliability of your acquired images.
The objectives are sensor-detected and encoded along with the important microscope components. There is no need to manually indicate the type of objective during operation which saves you time and effort.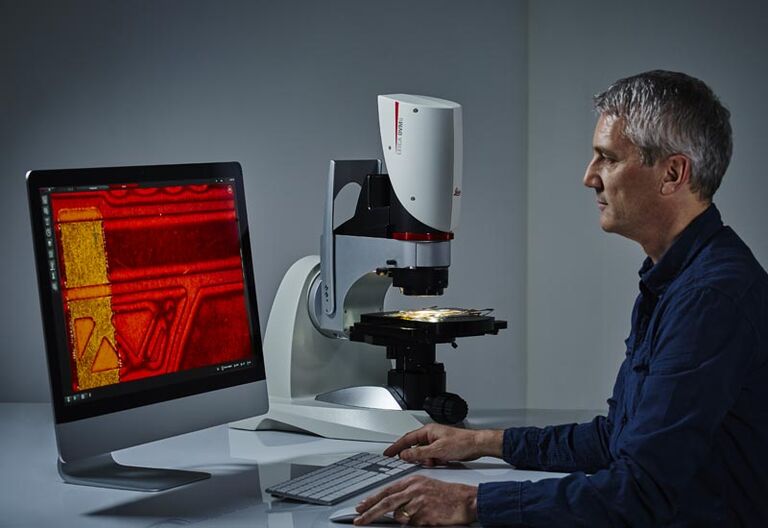 Interested to know more?
Talk to our experts.
Do you prefer personal consulting? Show local contacts