A60 F & A60 S Stereo Microscopes for Electronics and Medical Device Manufacturing Industries
Contact Us
A60 F & A60 S
Stereo Microscopes
Light Microscopes
Products
Home
Leica Microsystems
A60 F & A60 S

Stereo Microscopes for Electronics and Medical Device Manufacturing Industries
Optimize your productivity and production quality
Productivity and high precision are required in industrial production such as electronic components or medical devices.
The intuitive A60 F and A60 S stereo microscopes fulfill what you need – high sample throughput, optimum visibility of product details and components, and easy processing of subassemblies.
See 80% more of your sample with a 46 mm object field
Comfortable access your sample due to the 122 mm working distance
Easy handling, less refocusing and time saving with up to 13.6 mm depth of field and Leica FusionOptics technology
Enables large surface overview and detailed observation with a magnification range from 5x to 30x
The A60 is designed for long periods of continuous use and quickly adapts to different users. With a 38° viewing angle, the A60 allows the user to maintain a natural head posture. The operating elements such as the zoom adjustment, focus knob, and ring light are intuitive and easily accessible, by left and right-handed users alike.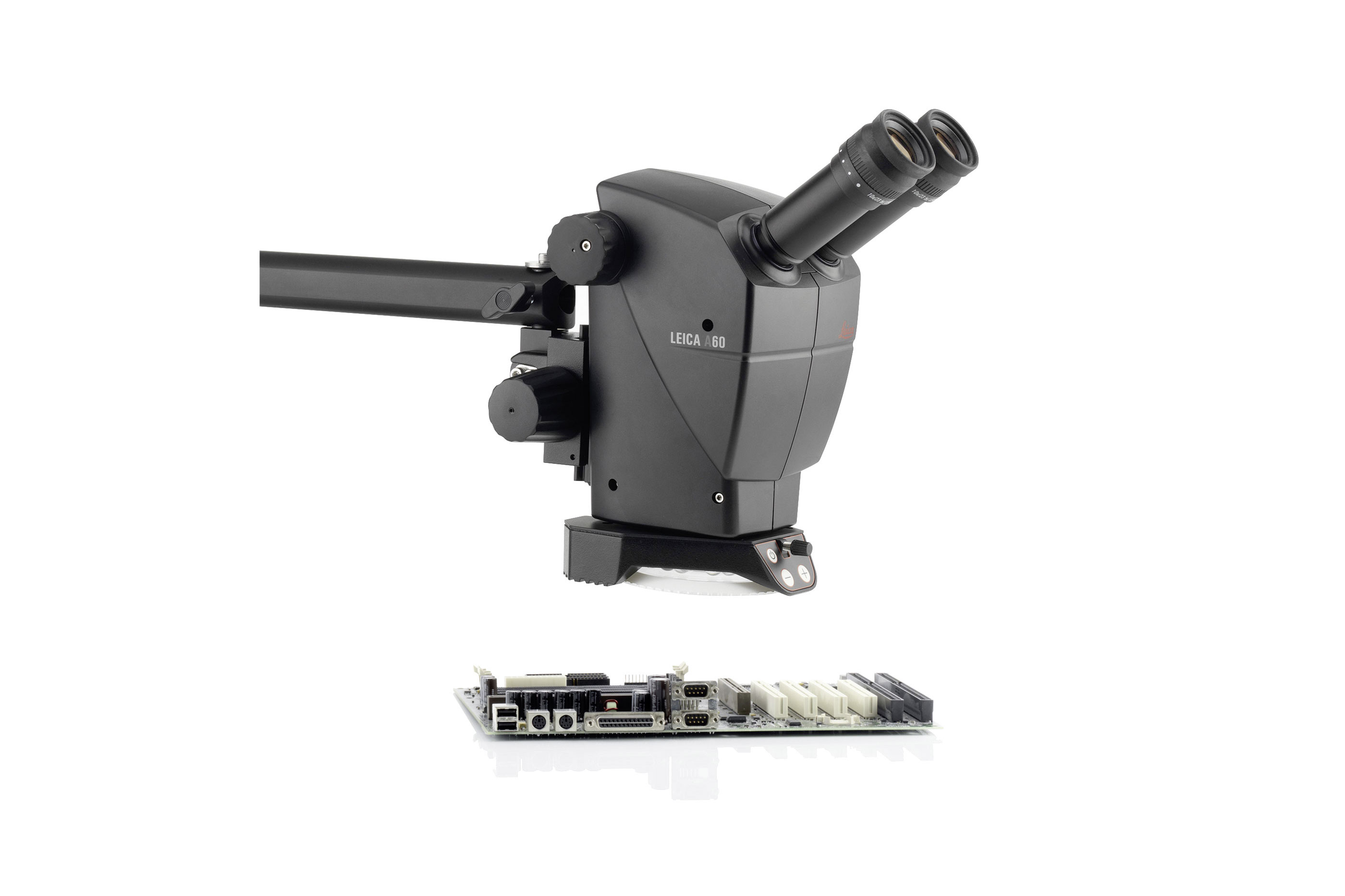 Interested to know more?
Talk to our experts.
Do you prefer personal consulting? Show local contacts