Leica LED3000 SLI
Illumination
Microscope Parts & Accessories
Products
Home
Leica Microsystems
LED Spotlight Illuminator with Gooseneck
Leica LED3000 SLI
Spotlight illuminators are very useful for all kind of applications, where different contrast for reflected light is important.
The LED3000 SLI spotlight illuminator includes two integrated LED spotlights on flexible goosenecks, which makes these adjustments very fast and easy.
Oblique LED positions provide stronger shading and contrast sand highlights uneven surfaces. High-angle LED positions deliver lower contrast and more uniform illumination.
The operating concept with the integrated control unit on a separate gooseneck is unique. This simplifies the operation, reduces the wiring to a minimum and no additional control unit on the working table is needed.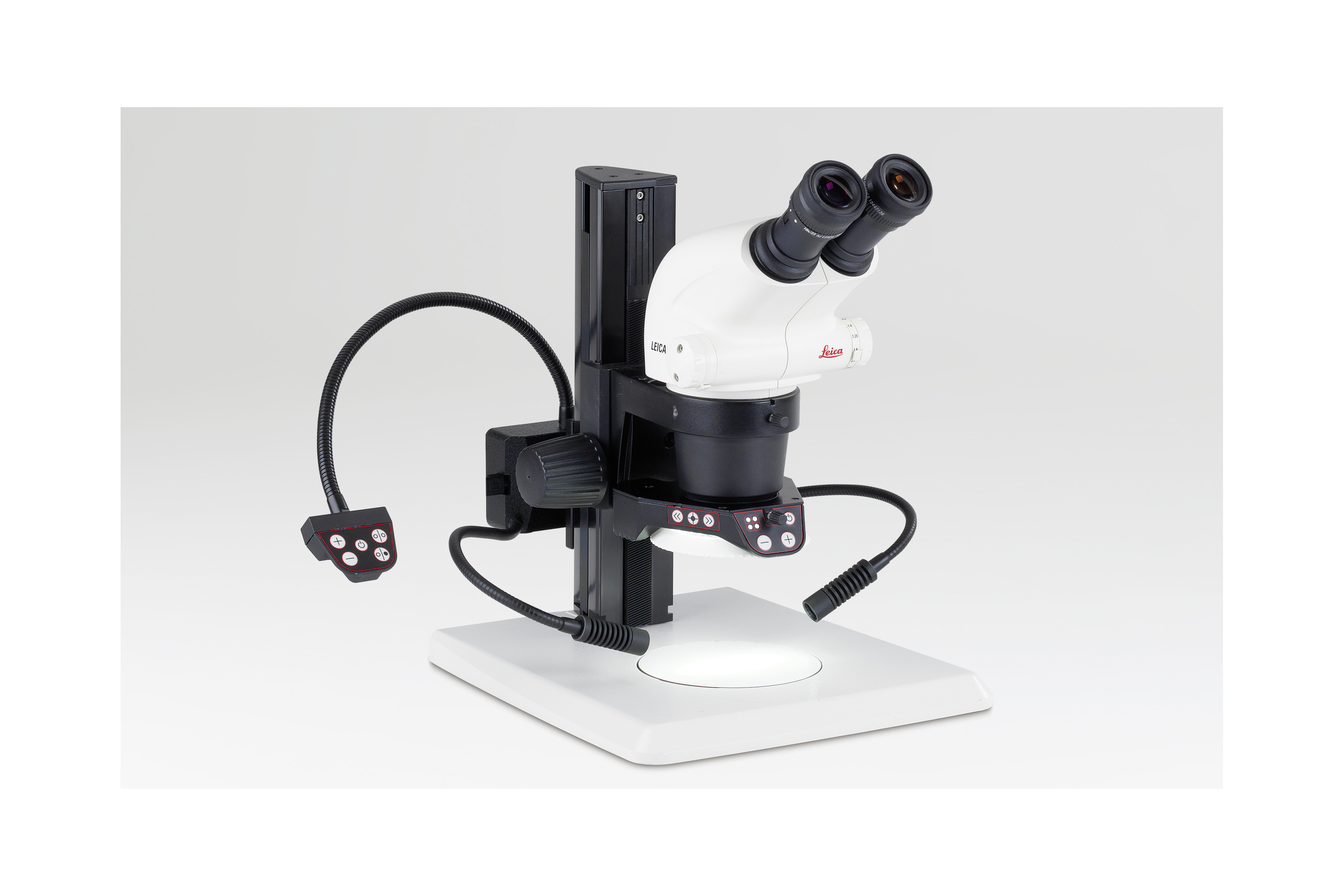 Flexible, two-armed gooseneck with integrated LED spotlights
Simple contrast adjustment for different specimens and applications.
Newly-designed operating concept
Ergonomic positioning of the control unit. The wiring is reduced.
LED spotlights with removable diffusers
Less reflection for shiny workpieces makes work pleasant.
Second Leica CAN bus
A second Leica LED illuminator, such as the LED3000 RL or NVI, can be connected directly to the LED3000 SLI.