Leica ICC50 W & ICC50 E
Microscope Cameras
Products
Home
Leica Microsystems
Leica ICC50 W & ICC50 E

Cameras for Compound Microscopes
Letting minds meet… anywhere
Archived Product
This item has been phased out and is no longer available. Please contact us using the button below to enquire about recent alternative products that may suit your needs.
These 5-megapixel cameras can live-stream HD images to students' smartphones or tablets. Students can connect to the ICC50 W either through its own internal Wi-Fi signal or through the facilities network.
The ICC50 E exclusively uses the facilities network (WLAN or LAN) to allow students to connect to the camera. This is an ideal solution if you don`t want to add additional Wi-Fi access points to your existing wireless network concept.
For mobile devices download the Leica AirLab App! It is free of charge and available for both IOS and Android. With intuitive touch screen control, students can quickly and easily capture, annotate, archive, and share images. The camera can also be accessed with any Wi-Fi enabled Windows PC or MAC. For standalone HD screens or larger screen projections you can use the HDMI connection.
The quantity of mobile device connections and their stability depends on the Wi-Fi traffic and network performance in the environment.
Keeping college or university students engaged in coursework becomes a lot easier with the Wi-Fi Education Solutions from Leica Microsystems.
Please check with your local Leica Microsystems representative for availability/product registration status.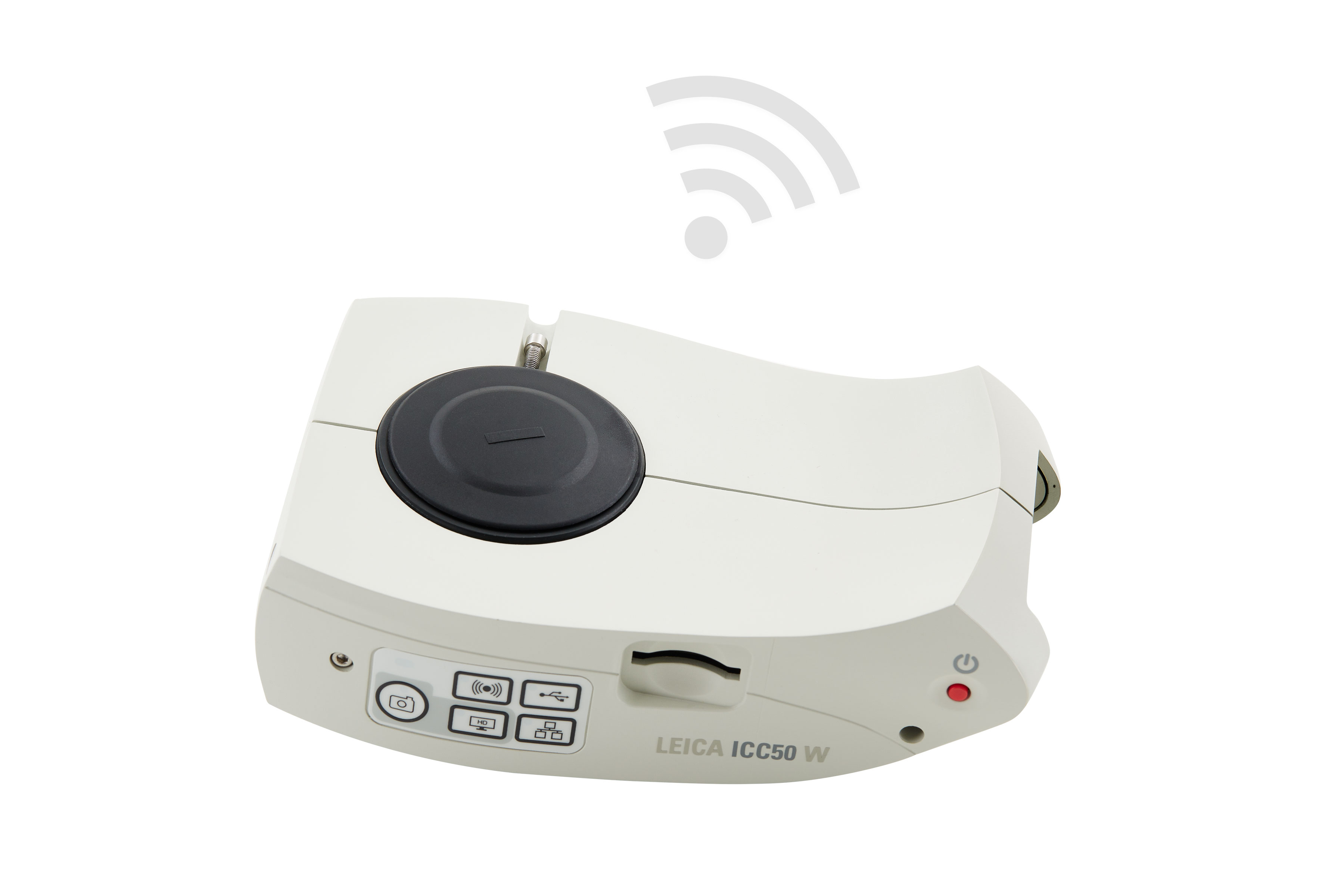 Interested to know more?
Talk to our experts.
Do you prefer personal consulting? Show local contacts