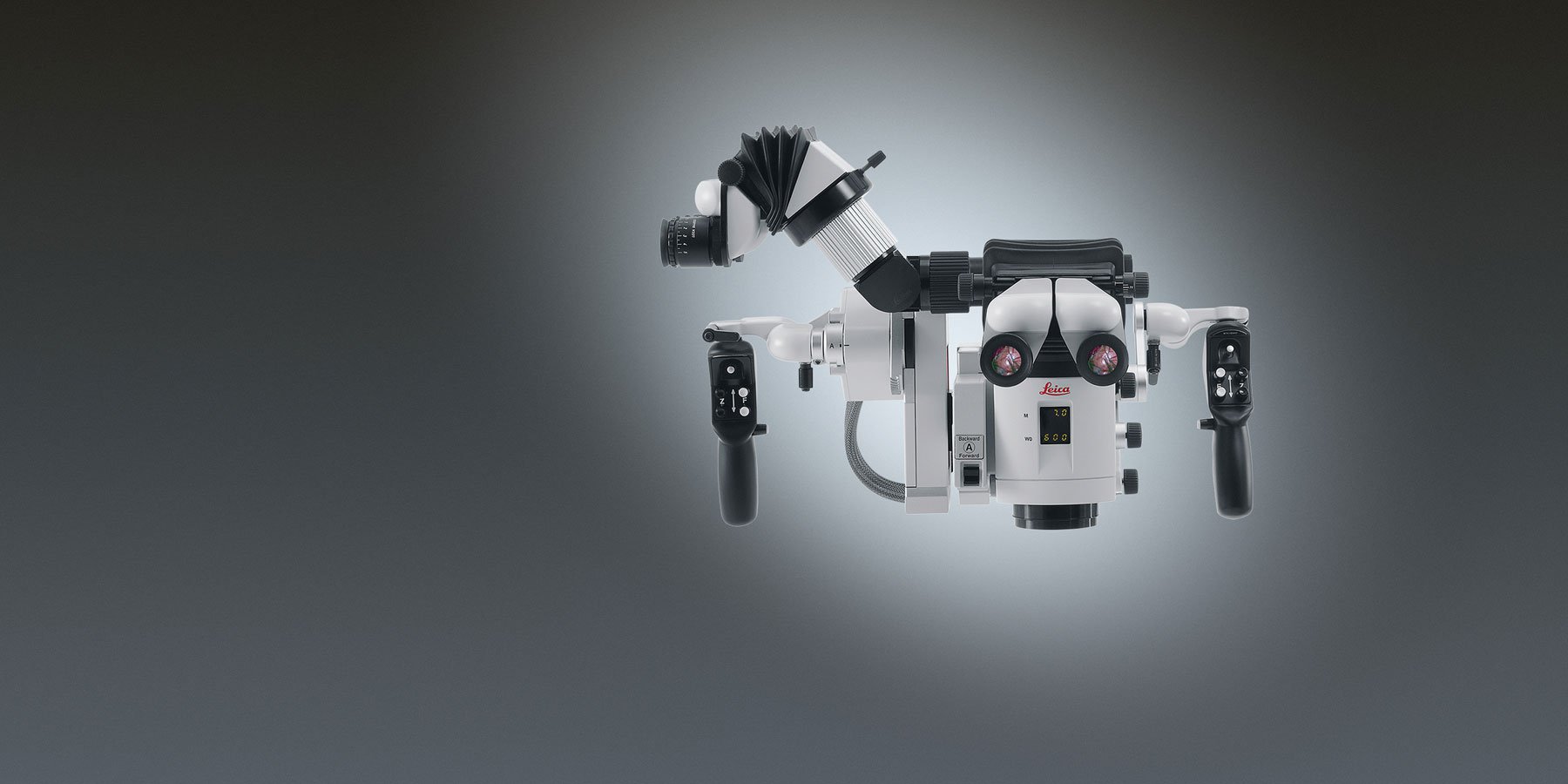 CaptiView

Image injection module
Full HD images, full confidence
To make precise, confident decisions during critical cranial surgery, you require multiple pieces of visual data for a full picture of the surgical site.
What if you could keep your eyes and focus on your patient with full confidence that you are seeing all supporting visual information with high resolution and contrast?
With CaptiView image injection this can be your new OR experience! View FL800 fluorescence, GLOW800 Augmented Reality fluorescence, microscope information, endoscope images, and data from Image Guided Surgery (IGS) or neuronavigation systems directly in the microscope eyepieces.
Availability of products or features depends on local registrations. Please contact your Leica Microsystems' representative for availability in your region
HD images right before your eyes
No need to break concentration by continually switching between screen and surgical site.
CaptiView image injection displays high-resolution, high-contrast supplementary visual data directly in the eyepieces of your M530 microscope.
1080p, full-HD display provides 2.6 x higher resolution than previous devices
LED backlight & LCD for brilliant images with 500:1 contrast
Images can be viewed as correlated (overlaid) or non-correlated
Choose to view in left, right or both eyepieces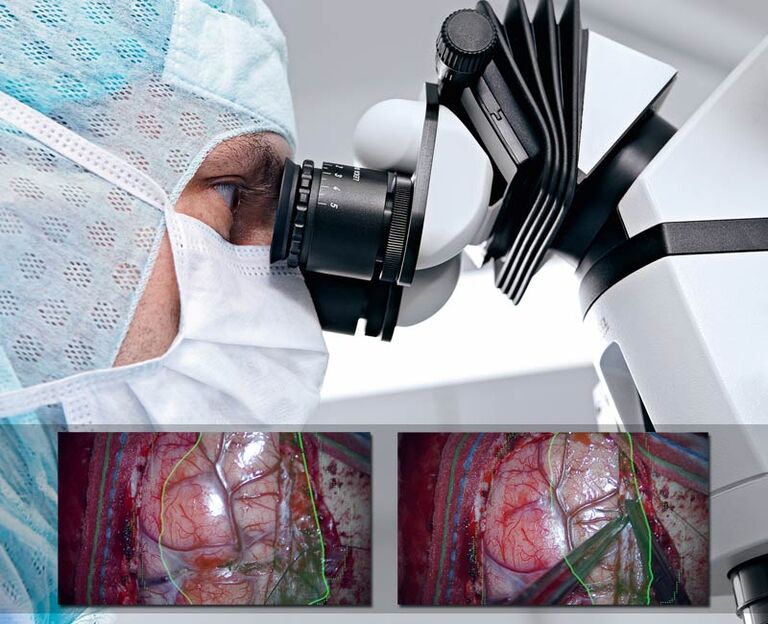 Integration avoids interruption
Full compatibility with IGS systems and integration of CaptiView image injection into the optics carrier of your M530 microscope means smooth, uninterrupted surgical workflow. Activate an overlay with one touch of the microscope handgrip or wireless footswitch.
Full compatibility with IGS systems
View data from neuronavigation (IGS) systems from leading manufacturers
Visualize real-time bloodflow with FL800 fluorescence and GLOW800 AR fluorescence
Confirm microscope settings including working distance, light %, magnification, and recording status
Inject endoscope images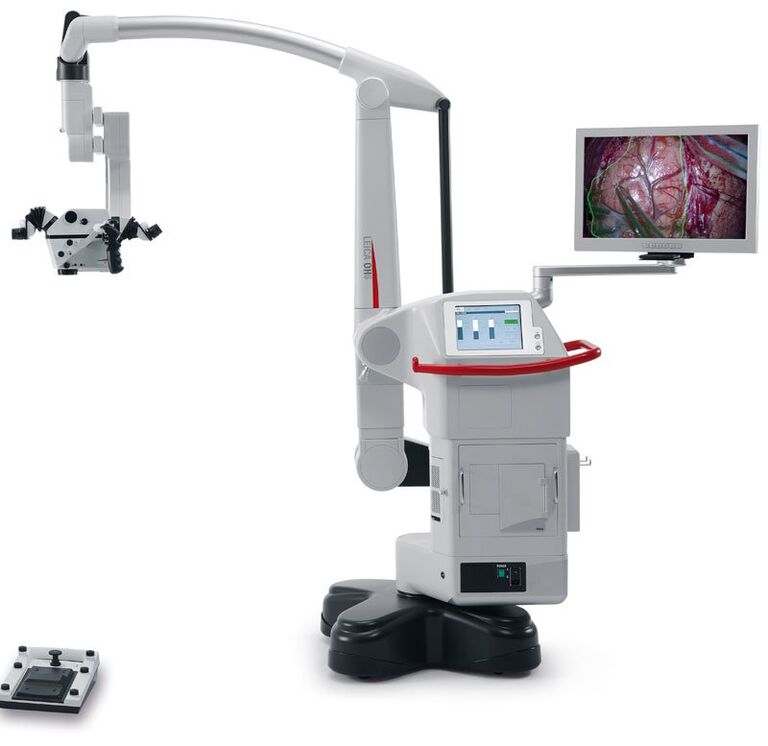 Share your view, share your skills
A shared view for main surgeon and assistant enhances the assistant's ability to follow your every delicate movement during surgery.
Full HD recording*
Images are also injected into the assistant binocular tube and can be displayed on a HD screen
Full high definition (HD) recording, complete with injected images, supports later review and teaching outside the OR
Easily start and stop recording via hand grip, footswitch or control panel
*Full HD recording requires a full HD recording system, such as HDMD PRO from Med X Change.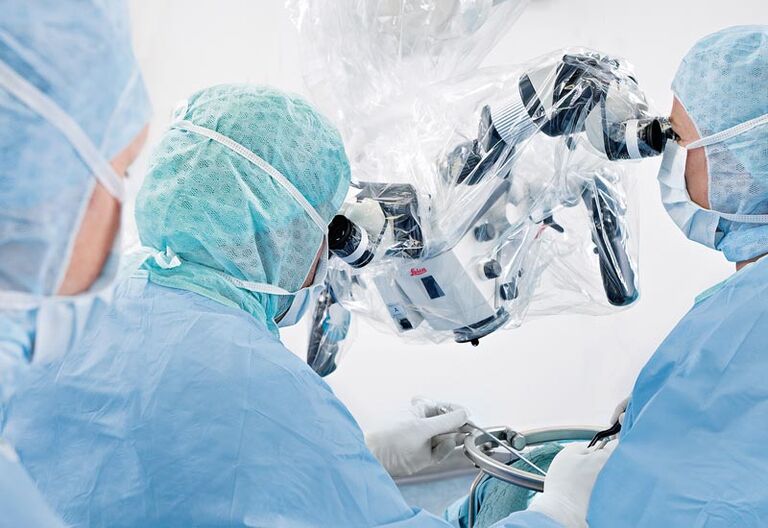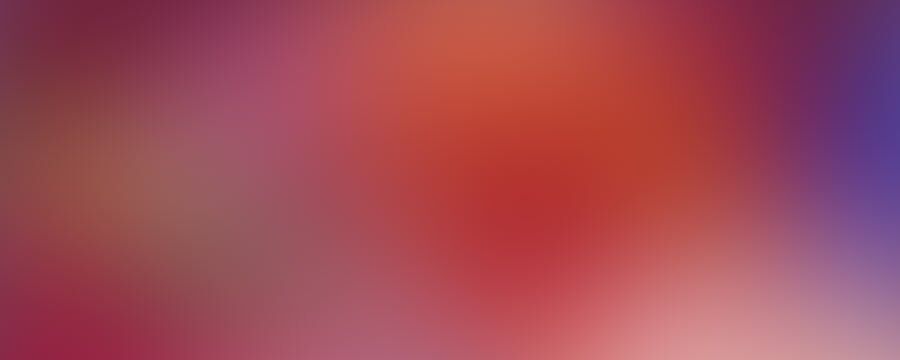 GPS for the brain
IGS systems have become a standard in neurosurgical procedures such as tumor resection. CaptiView image injection takes the position tracking capabilities and pre-operative data of IGS systems and injects it into the microscope eyepieces.
Now you can clearly see your position in relation to pre-operative data and complex brain structures, without ever needing to take your eyes from the road ahead.
The CaptiView module is compatible with a number of market-leading IGS systems - contact your Leica representative for details in your region.
Interested to know more?
Talk to our experts.
Do you prefer personal consulting? Show local contacts