Konstantin Kartaschew , PhD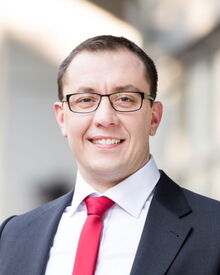 Konstantin Kartaschew is an Advanced Workflow Specialist at Leica Microsystems.
He holds a PhD in physical chemistry from the Ruhr University Bochum (Germany), with a focus on micro-spectroscopic analysis. After his PhD he broadened his experience, as a product specialist for spectroscopy within several molecular and elemental spectroscopy (e.g. atomic emission and X-ray fluorescence spectroscopy) methods. In 2019 he joined Leica Microsystems as a specialist in LIBS (Laser-induced Breakdown Spectroscopy) and further specific compound microscopy applications.
Konstantin's role give him the opportunity to exchange with customers in different industries. Learning about their challenges and offering them practical advice gives him great job satisfaction.