Fluorescence Lifetime Imaging Solutions
Leica Microsystems is at the cutting edge of today's fluorescence lifetime imaging advances. Our systems make lifetime imaging faster and easier to use than ever before, bringing its advantages to every day confocal imaging experiments.
Boost confocal imaging with fluorescence lifetime information
Fluorescence lifetime imaging microscopy (FLIM) is an imaging technique that makes use of the inherent properties of fluorescent dyes. Aside from having characteristic emission spectra, each fluorescent molecule has a characteristic lifetime that reflects how long the fluorophore spends in the excited state before emitting a photon. Lifetime analysis provides you with information in addition to your standard fluorescence intensity measurements.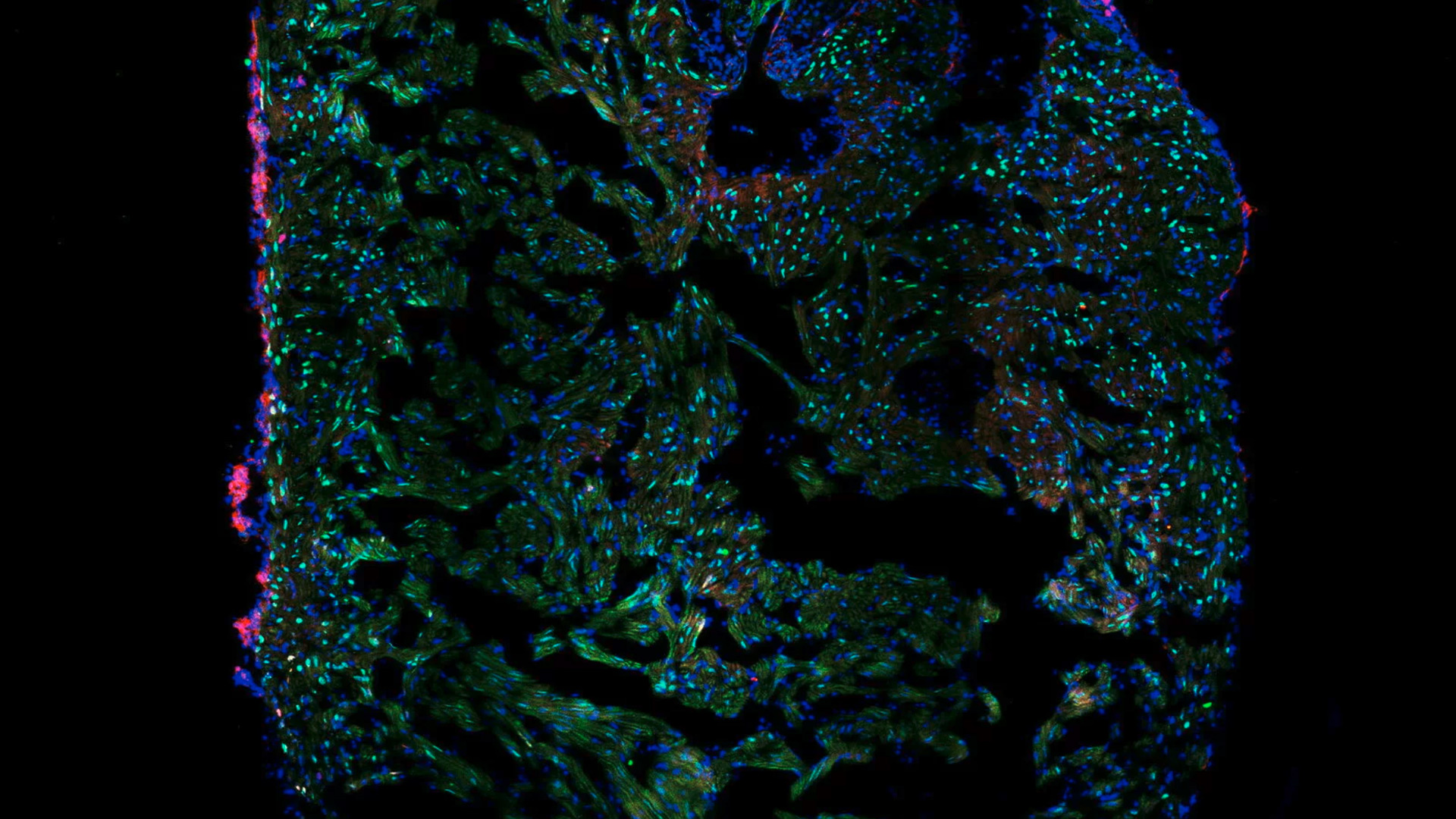 Improve quality
Fluorescence lifetime imaging provides additional information that can help you improve the quality of your confocal imaging. It can be particularly useful to discriminate fluorescence probes that have overlapping fluorescent emission spectra, or to eliminate unwanted background fluorescent signals.
Functional imaging
FLIM is a crucial application for measuring and quantifying imaging data. As lifetime information is independent of fluorophore concentration, it is extremely well suited for functional imaging. Functional imaging goes beyond the traditional recording of the location and concentration of molecular species and enables further investigation of molecular function, interactions, and their environment.
Novel imaging applications
FLIM enables novel imaging applications, such as the use of biosensors to study the cell's microenvironment or imaging based on the intrinsic fluorescent properties of your sample. Learn more about FLIM and its imaging applications with the SP8 FALCON system by referring to this application note.
Setting the standard for lifetime imaging
STELLARIS 8 is a forward-looking system, offering all the benefits of the STELLARIS 5 core system plus added functionality thanks to an extended spectrum WLL and specialized detector options of the Power HyD detector family.
Leica Microsystems solutions for FLIM enable you to harness the power of fluorescence lifetime to extract a new dimension of information from every sample with your confocal experiment. Investigate cellular physiology and explore cellular dynamics with FALCON. Get immediate access to functional information such as metabolic status, pH and ion concentration with the potential of Tausense in STELLARIS.
With our simplified, integrated platforms, you can gain new perspectives on your experiments, allowing you to harness new answers to your experimental questions.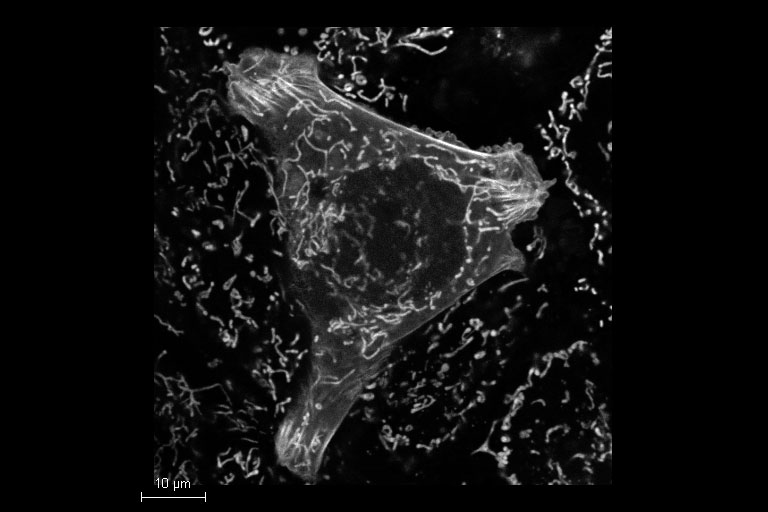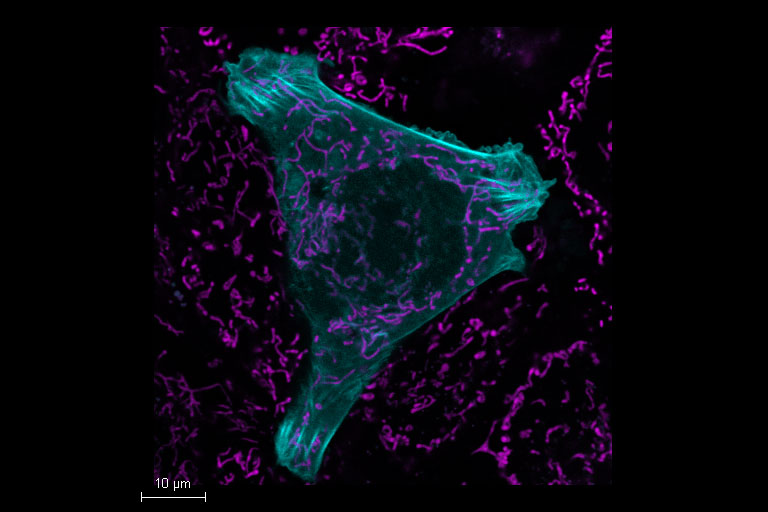 Mammalian cells expressing LifeAct-GFP (manufactured by ibidi GmbH) and labeled with a MitoTracker Green. Acquisition with one detector, separation performed by TauSeparation.
FLIM imaging with STELLARIS confocal platform
Confocal microscopy relies on the effective excitation of fluorescence probes and the efficient collection of photons emitted from the fluorescence process. One aspect of fluorescence is the emission wavelength (spectral characteristics of a fluorophore). Another one, very powerful albeit less explored, is the fluorescence lifetime (the time a fluorophore stays in the excited state). Information based on fluorescence lifetime adds an additional dimension to confocal experiments, revealing information about the fluorophore microenvironment and enabling multiplex of spectrally overlapping species.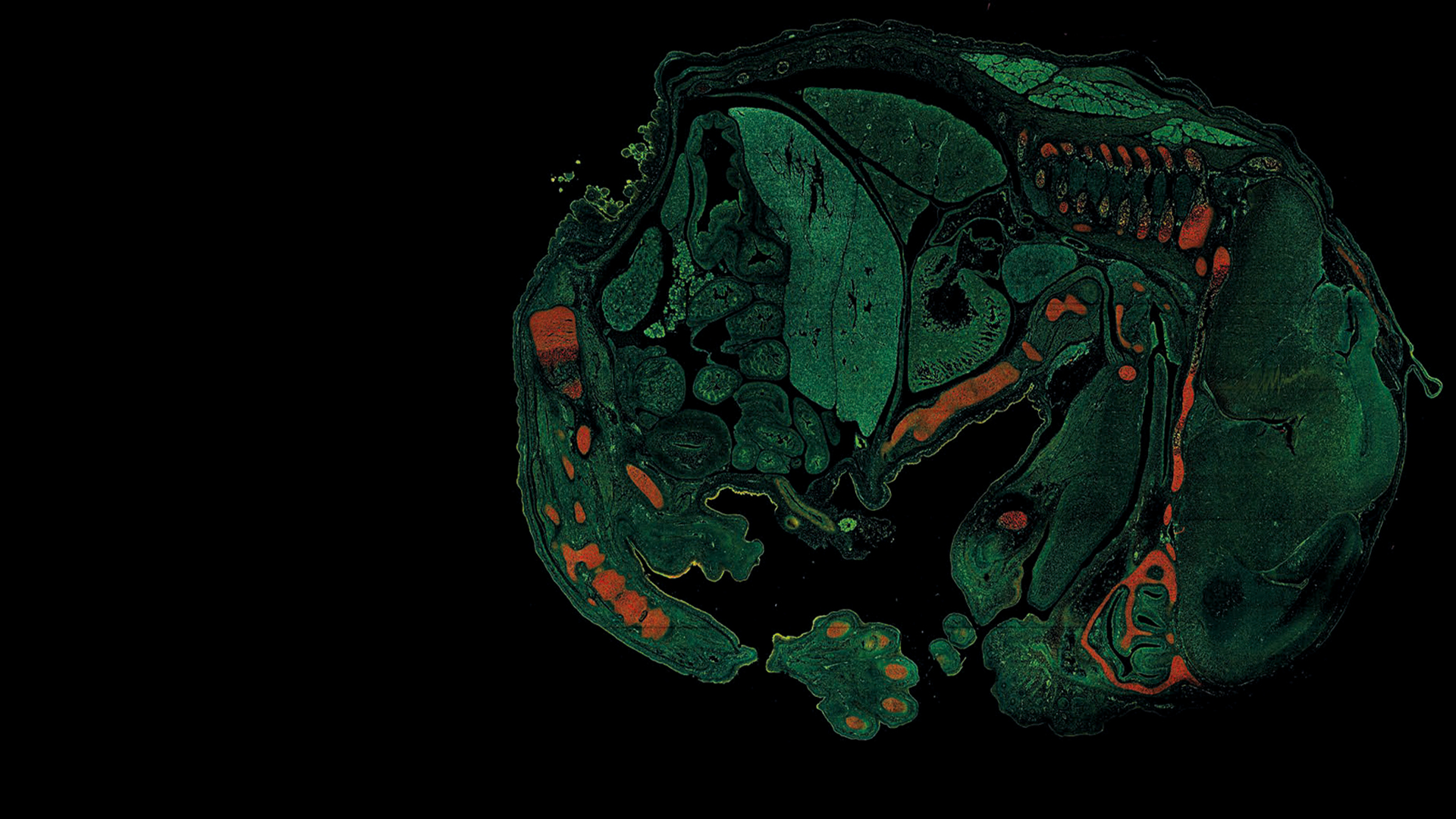 Fast & fully integrated lifetime imaging technology
With the release of the fast and fully integrated lifetime imaging technology – the SP8 FALCON – Leica Microsystems set the benchmark for the future of lifetime imaging. Leica Microsystems received the prestigious R&D 100 Award for the SP8 FALCON system. This award recognizes the solution's innovative approach to lifetime imaging.
A novel concept in fluorescence lifetime imaging enabling video-rate confocal FLIM
SP8 FALCON (FAst Lifetime CONtrast) is a fast and completely integrated fluorescence lifetime imaging microscopy (FLIM) confocal platform. SP8 FALCON delivers video-rate FLIM with pixel-by-pixel quantification, thanks to a novel concept for measuring fluorescence lifetimes built on fast electronics and sensitive spectral hybrid detectors. Photon arrival times are recorded at count rates typical for standard confocal imaging. The system has ultra-short dead time and powerful built-in algorithms for data acquisition and analysis. The deep integration of FLIM into the confocal platform provides easy access to complex FLIM experiments.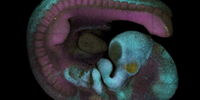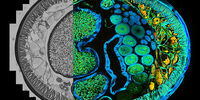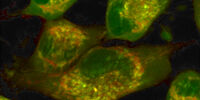 Interested to know more?
Talk to our experts.
Do you prefer personal consulting? Show local contacts