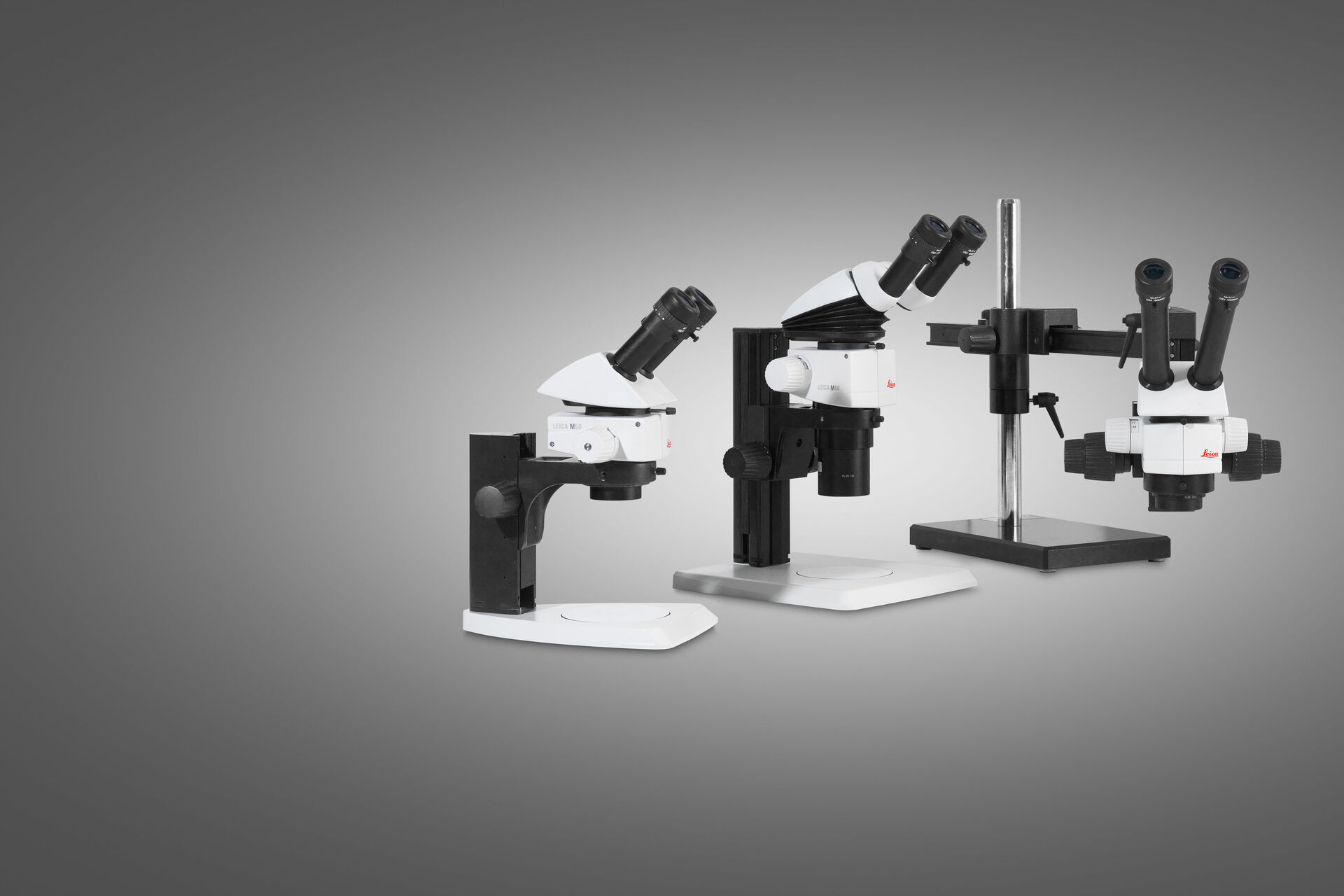 M50, M60 & M80

Routine stereo microscopes
Always ready to go!
Easily inspect, screen, observe or document
Handle your daily inspection or documentation, work confidently, and stay flexible in times of change. The modular stereo microscopes of the M series from Leica are the right choice for an abundant variety of tasks in life sciences and industrial applications.
The M50, M60, and M80 allow operators to see a large sample overview, work comfortably under the microscope, and capture images of important details easily.
Your benefits
Customize the microscope to suit your needs with a large range of ergonomic accessories and illumination adapters
Increase your productivity with an entirely ergonomic microscope workplace to work comfortably
Create traceable measurement procedures for repetitive jobs using the predefined zoom steps of the M50 or the click stops of the M60 and M80
Interested to know more?
Talk to our experts. We are happy to answer all your questions and concerns.
Contact Us
Do you prefer personal consulting? Show local contacts