What you will learn in this webinar
Discussion of results from infectious disease and neuroscience research.
Review of the equipment and techniques necessary for CLEM success in cell biology.
Summarize how to define and optimize important parameters to improve results, including Tips & Tricks.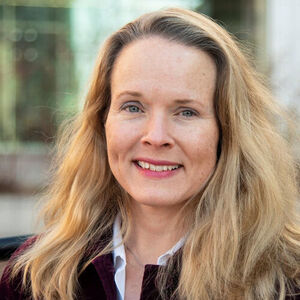 Elizabeth R. Wright, Ph.D.
Professor of Biochemistry; Affiliate, Morgridge Institute for Research University of Wisconsin-Madison (USA)
Bio: Liz received her Ph.D. in Chemistry from Emory University. She engineered elastin-mimetic materials that are used for drug delivery and tissue engineering applications. She was a postdoctoral research associate in materials science at the University of Southern California. She was a postdoctoral scholar with Professor Grant Jensen at Caltech where she developed cryo-ET technologies and used cryo-ET to study HIV-1 maturation. She joined Emory University as an Assistant Professor in 2008 and was promoted to Associate Professor in 2016. She moved to the University of Wisconsin, Madison as a full Professor in 2018. Her research program focuses on the development and use of cryo-EM and correlative light and electron microscopy (CLEM) imaging technologies to determine the native-state structures of several bacterial species, bacteriophages, HIV-1, respiratory syncytial virus (RSV), measles virus (MeV), and other host-pathogen systems.
Jae E. Yang, Ph.D.
Postdoctoral Research Associate, Wright Laboratory, University of Wisconsin-Madison (USA).
Bryan S. Sibert, Ph.D.
Postdoctoral Research Associate, Wright Laboratory, University of Wisconsin-Madison (USA)
Joseph Y. Kim
Graduate Student, Wright Laboratory University of Wisconsin-Madison (USA)
<!– TYPO3SEARCH_end –>
<!– TYPO3SEARCH_begin –>
Related Articles
Master EM sample preparation, including ultramicrotomy, for life sciences in this expert eBook!

Nov 17, 2023

New cryo-light microscopy techniques like LIGHTNING and TauSense fluorescence lifetime-based tools…

Aug 17, 2022

This article describes the major steps of the cryo-electron tomography workflow including…

Mar 22, 2022
Related Pages
Excellent sample preparation is the prerequisite for first-class electron microscopy. Be prepared –…

To answer important scientific questions, THUNDER Imaging Systems enable you to obtain a clear view…