Download the full White Paper
Want to learn more about the surgical techniques for subretinal injection of gene therapy for retinal dystrophies? Enter your information to download the full white paper.
<!– TYPO3SEARCH_end –>
<!– TYPO3SEARCH_begin –>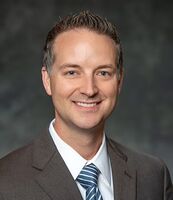 Robert Sisk, MD is Associate Professor of Ophthalmology at the University of Cincinnati. He is a Vitreoretinal Surgeon and partner at Cincinnati Eye Institute and serves as Director of Pediatric Retinal Surgery and Director of Ophthalmic Genetics at Cincinnati Children's Hospital. He completed a Vitreoretinal fellowship at Bascom Palmer Eye Institute after his Ophthalmology residency at University of Cincinnati. He is a principal investigator for numerous clinical trials with interests in gene and cell therapy, macular degeneration, and diabetic retinopathy.
Related Articles
Learn how a dislocated cataract was treated with angle closure assisted by intraoperative OCT to…

Dec 07, 2023

Learn about a glaucoma subconjunctival stent revision guided by intraoperative OCT and the important…

Nov 28, 2023

Learn about the value of intraoperative optical coherence tomography in posterior segment surgery to…

Oct 31, 2023