About Prof. Vincent Darrouzet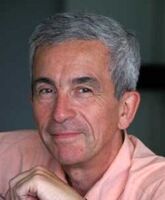 Prof. Vincent Darrouzet is the Head of the Otorhinolaryngology Department at the University Hospital of Bordeaux in France. The Department is specialized in otology, otoneurology, audiology, rhinology, oncology and cervical surgery as well as pediatric ENT. Prof. Darrouzet and his team use Leica surgical microscopes to support their needs.
About the M530 OHX microscope
The M530 OHX surgical microscope for ENT is designed to see every detail even in narrow channels, thanks to outstanding optics and illumination. The groundbreaking FusionOptics technology unites an enhanced depth of field with high resolution to create an optimal view of the surgical field. In addition, with a long-reaching overhead stand and large working distance, the M530 OHX allows surgeons to work comfortably and freely maneuver with their instruments. Learn more about otolaryngology visualization solutions from Leica Microsystems and their benefits for surgeons.
Related Articles
Learn about the Serious Game in Intraoperative Neurosurgery and how it supports neurosurgical…

Oct 12, 2023

Learn about Dr. Claire Karekezi's journey and experience launching a neurosurgical department within…

Sep 11, 2023

Learn about the use of GLOW800 Augmented Reality in neurovascular surgery through clinical cases and…

Aug 02, 2023
Related Pages
Leica ENT microscopes offer powerful illumination, extended depth of field and great maneuverability…