LAS X Life Science

Microscope Software Platform
One for all
Do you struggle with a variety of instruments, protocols, and software interfaces in your lab?
Leica Application Suite X (LAS X) is the one software platform for all Leica microscopes: It integrates confocal, widefield, stereo, super-resolution, and light-sheet instruments from Leica Microsystems.
Users spend more time researching
Imaging tasks become intuitive
From basic documentation to advanced life science research – LAS X directly navigates you to brilliant imaging!
Download LAS X Office for Widefield Research
Serving your workflow
LAS X is made for every step of your research. This platform provides maximum ease of use and enables anyone in your team to become productive quickly.
Save time, gain reliability
See more with the image in the center of your screen
Configure objectives and filter cubes within the software – no need to exit
Save and recall your settings like acquisition parameters, configuration settings or interface layout for future experiments – for reliable reproduction of your experiments
GPS for your cells – the powerful navigation tool
Switch from searching image by image to seeing the full overview of your samples. Like a GPS for your cells, LAS X Navigator ensures that you always have a clear roadmap to brilliant data.
Create fast overviews of your samples and identify the important details instantly. Then set up high resolution image acquisition automatically using templates for slides, dishes and multiwell plates.
A quantum leap in high speed acquisition
The high speed linear motor stage offers absolutely precise positioning at previously unattainable speeds, e.g. 5 positions per second with a 40x objective. During acquisition vibration sensors detect when the stage stands still. The final results are razor-sharp images taken at the perfect moment, even when acquiring with maximum speed. This dramatic improvement is due to the optimal synchronisation between image acquisition and stage movement.
The Quantum Stage allows you to:
Do high speed positioning with absolute precision (< ± 1 µm)
Manually move the stage at any time while keeping the precise slide position tracked
Handle your data smoothly
Reviewing and displaying your data has just become easier:
Select an object on the screen and view its highlighted measurement in the results table
Use the Automatic Classifier to group your results
Display and follow the particles' trajectories over time
Save the results with the experiment or create a report including histogram and binary mask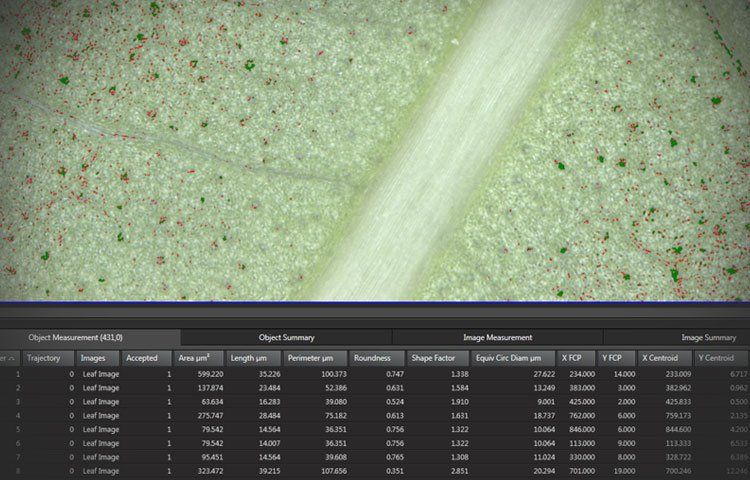 Your pathfinder in image analysis
LAS X guides you through the analysis workflow, step by step.
Get immediate feedback on the applied settings at each step through a viewer
Get guidance from analysis wizards which lead you quickly to reproducible results
Run automated analysis of multiple samples
Complex made simple
LAS X supports you in analyzing even complex fluorescence experiments with ease.
Create separate analysis channels for each fluorescent marker or color
Assign an individual workflow to each
Run an analysis of all aspects of your sample at the same time, e.g.

Count the number of spots per nucleus
Count healthy and abnormal cells in two separate channels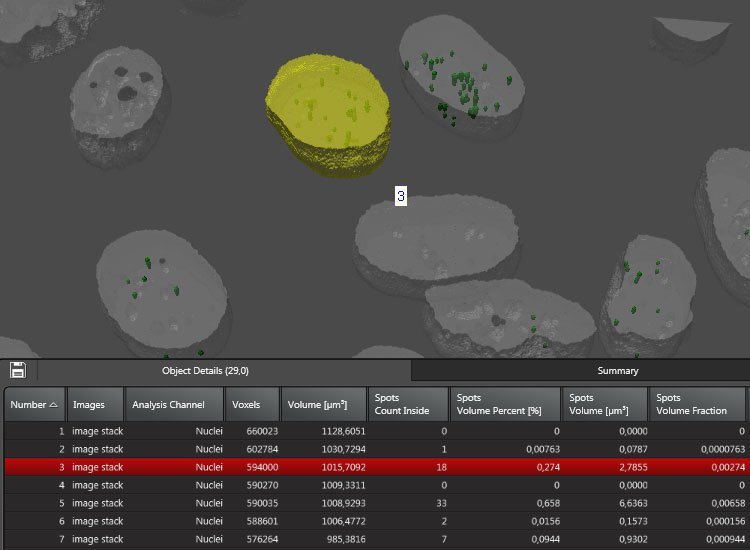 The power of LAS X in advanced life science research
Complex experiments require careful set-up and scrupulous execution. With LAS X you can be certain to elevate the impact of your work through its powerful features, focused on usability in every aspect.
Run high speed experiments
Analyze and review your data during image acquisition, e.g. FRAP, FRET, in LAS X
Use the auto exporter function for external analysis and feedback into LAS X
Create spectacular 3D rendered time lapse movies in real time during acquisition

Be in full climate control
With the Environmental Control module you can control all environmental data like temperature, CO2 or O2 conditions in one interface. All data is saved with the experiment.
Monitor environmental data live or review it afterwards
Run temperature profiles by using an acquisition macro
Get a warning or automatically stop your experiment when parameters are out of range
LAS X Core
The LAS X Core Software has full image viewing capabilities, including annotations, image overlay and image comparison. It controls your Leica microscope. If you add a compatible Leica camera, you have a complete image acquisition station.
Acquisition and advanced modules complement LAS X Core software and boost your imaging and analysis capabilities.
*Please note that LAS X Core is not sufficient to drive a confocal system. Acquired data can be viewed, but no data can be acquired.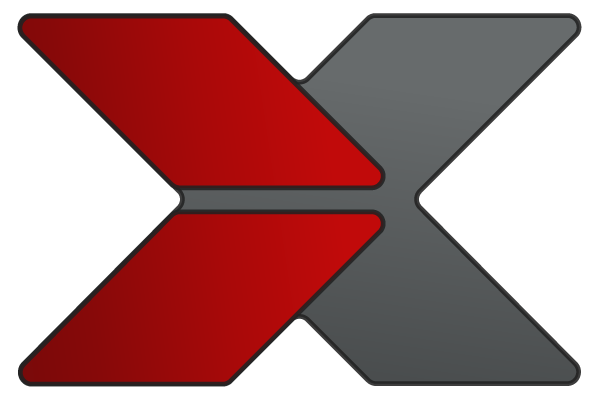 Interested to know more?
Talk to our experts.
Do you prefer personal consulting? Show local contacts