Microscope Solutions for Cornea Surgery
Corneal diseases are the third leading cause of blindness wordwide1. They can be congenital or caused by injury, trauma, infection or allergy, resulting in loss of transparency and opacities. According to the World Health Organization, 4.2 million people globally are affected by corneal opacities2.
Some corneal opacities can be treated with eye drops and medication. However, when the opacities are too thick and the cornea severely damaged, corneal surgery may be necessary to restore vision. A corneal transplant is performed to replace the damaged part of the cornea with healthy corneal tissue from a donor. Each year, approximately 185,000 corneal transplants are performed in 116 countries3.
Need Assistance?
Contact a local imaging specialist for expert advice on the right Microscope Solutions for Cornea Surgery for your needs and budget.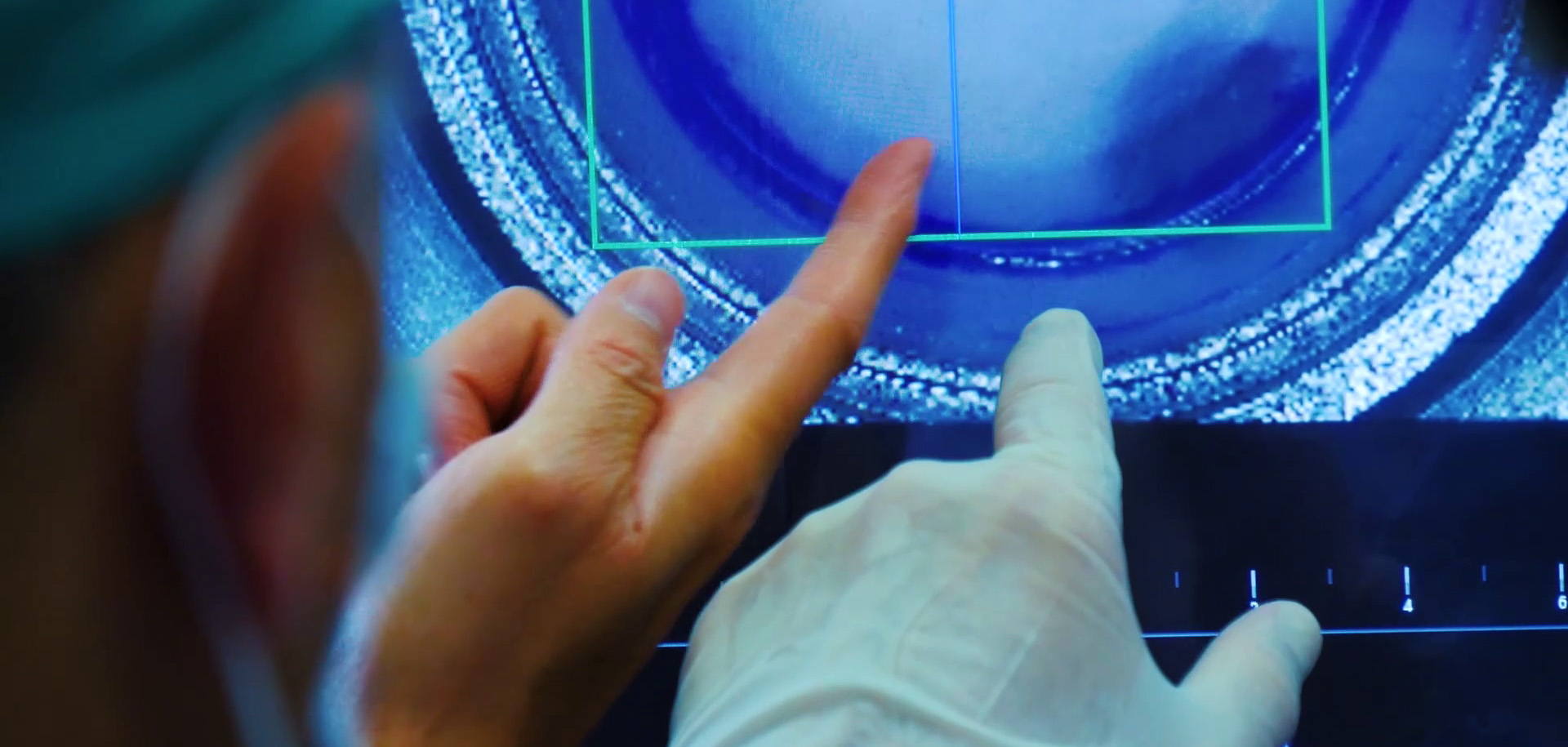 Cornea Surgery Procedures
There are three main corneal transplant surgical methods: penetrating keratoplasty (PK); endothelial keratoplasty (EK) including Descemet stripping automated endothelial keratoplasty (DSAEK) and Descemet membrane endothelial keratoplasty (DMEK); and anterior lamellar keratoplasty (ALK) which can be superficial (SALK) or deep (DALK).
Corneal transplants are highly specialized procedures, requiring advanced surgical skills and experience to avoid complications and graft failure. The use of a cornea microscope helps surgeons achieve optimal visualization to operate in the best conditions.
Cornea Surgery Challenges
Cornea surgery has evolved considerably in recent years, with corneal lamellar procedures largely replacing penetrating keratoplasty. Tissue grafts also tend to be thinner and thinner to achieve better visual acuity and lower the risk of rejection4.
Some of the biggest challenges for corneal surgeons include:
Visualizing clearly the full anterior chamber, Descemet membrane peeling and endothelium
Measuring how deep to cut the corneal stroma and quantifying the incision depth
Avoiding damage to the donor tissue
Achieving correct unfolding of the graft within the anterior chamber
Ensuring correct orientation and graft positioning
Confirming complete graft attachment without folds or liquid
Key Features of Leica Microscope Solutions for Cornea Surgery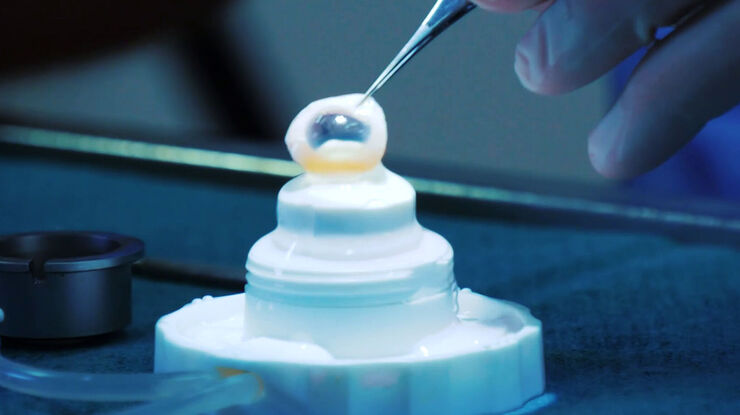 Powerful illumination
Benefit from homogenous light distribution and optimal light transmission for graft preparation and transplant management.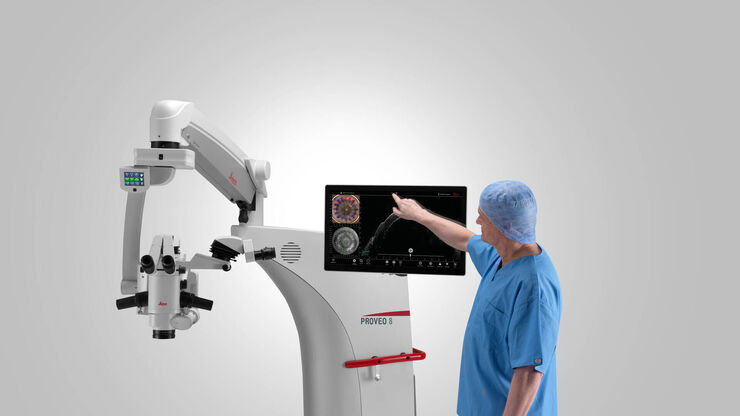 Real-time insights
Obtain real-time intraoperative confirmation of how tissue reacts to surgical maneuvers to achieve optimal graft orientation and positioning.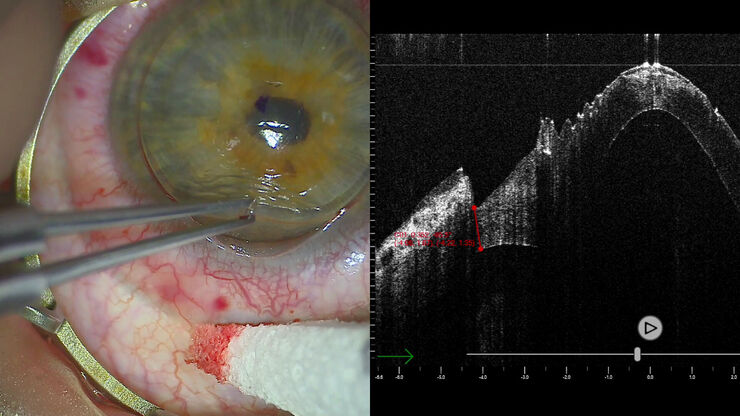 Exact measurements
Leverage intraoperative OCT for measurements of corneal thickness, depth of the inserted cannula during air injection and trephination depth.

In this video, see how high-resolution intraoperative OCT can enhance visualization during DMEK surgery with real-time, cross-sectional imaging of subsurface details.
Cornea Microscope Solutions: DMEK surgery with EnFocus intraoperative OCT
During DMEK surgery, accurate donor membrane positioning and full adherence to the stroma are crucial to patient outcomes. EnFocus intraoperative Optical Coherence Tomography can reveal more information to support each stage of the procedure.
Corneal Perforation and Trauma Repair Procedures
Corneal perforations can be challenging to manage, even for seasoned corneal surgeons. Intraoperative Optical Coherence Tomography can provide useful insights for ocular perforation and trauma procedures. It can help assess the anatomy and extent of the damage, and support repair.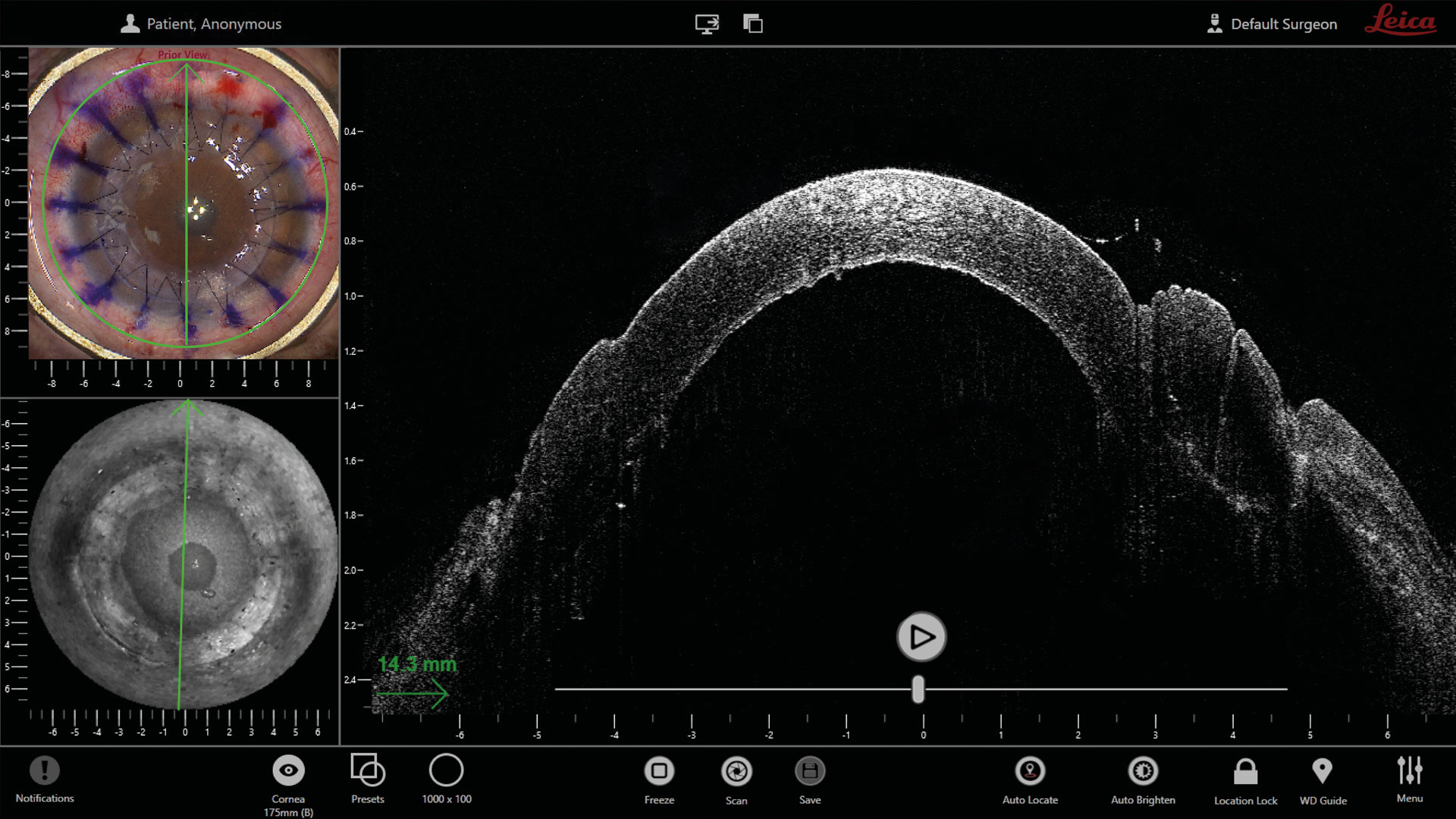 Frequently Asked Questions Cornea Surgery
How does cornea transplant work?
A cornea transplant is an operation to replace damaged corneal tissue with healthy corneal tissue from a donor.
What are the alternatives to a cornea transplant?
Cornea transplant is the current standard treatment for corneal blindness.
How successful is cornea surgery?
The majority of cornea surgery operations are successful. However, rejection occurs in about 10% of cornea transplants5. There may also be complications during surgery.
Can you fix a damaged cornea?
Many corneal conditions can be treated effectively with corrective lenses, eye drops or medication. However, if damage is too important, a corneal transplant may be required.
What solution is used to preserve corneas?
After obtention of the corneal tissue from the donor, the cornea is placed in a storage medium to keep the tissue viable.
Interested to know more?
Talk to our experts.
Do you prefer personal consulting? Show local contacts