Leica DMshare
Microscope Parts & Accessories
Products
Home
Leica Microsystems
Leica DMshare

Sharing Microscope Images on an iPad

Archived Product

This item has been phased out and is no longer available. Please contact us using the button below to enquire about recent alternative products that may suit your needs.
Leica DMshare allows the wireless transfer of images of selected Microscope Cameras to one or multiple iPad®.
Leica DMshare provides a live display of what you and the camera can see wireless on one or multiple iPads. This makes it easy to visualize images and share the microscope experience with others. This feature is enhanced further when multiple users are connected to the same camera – an excellent setup for teaching and discussion. Taking a picture is easy; you simply tap anywhere inside a large Live Image area on the iPad screen. This design makes it possible to capture images on the iPad whilst viewing through the oculars of your microscope.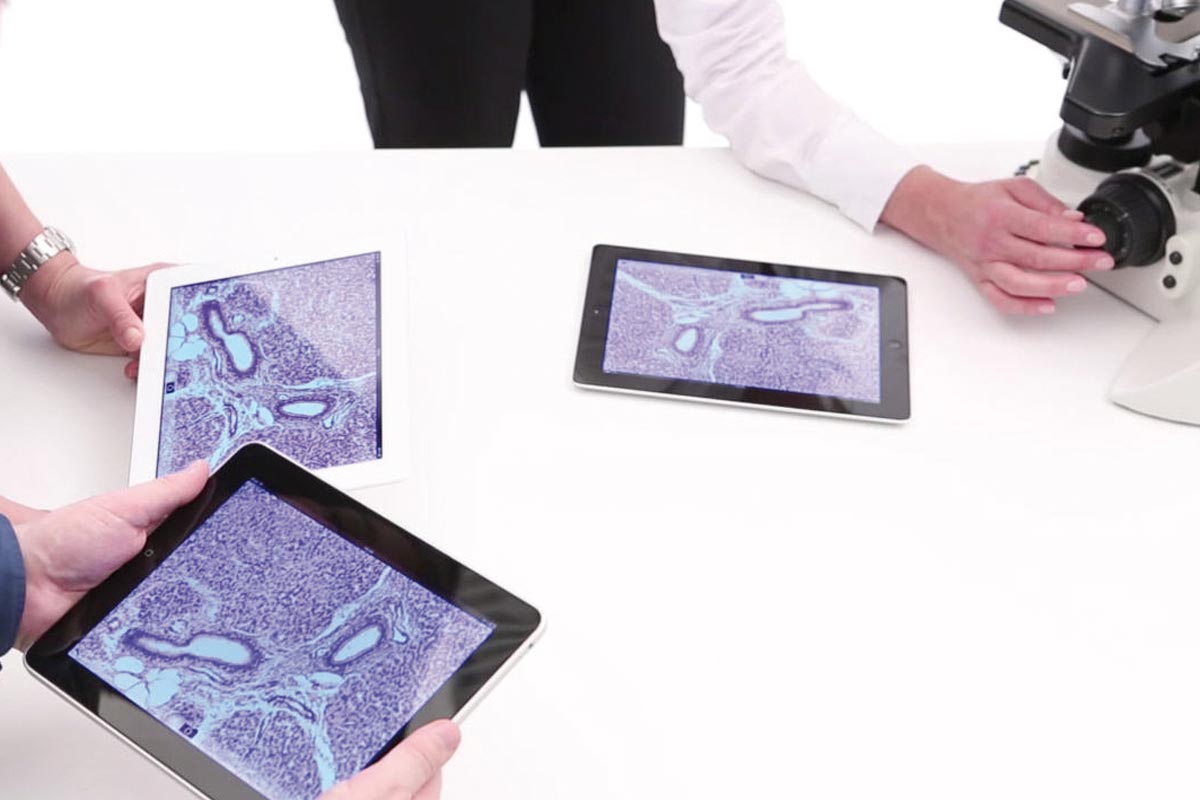 Interested to know more?
Talk to our experts.
Do you prefer personal consulting? Show local contacts