Microscope Solutions for Glaucoma Surgery
Glaucoma is one of the leading causes of irreversible blindness. This ocular disease increases eye pressure, causing damage to the optic nerve. According to the World Health Organization (WHO), 64 million people globally have glaucoma, with 6.9 million suffering from moderate to severe distance vision impairment or blindness as a result. The glaucoma patient population is expected to grow to 95.4 million in 20301.
Eye drops and laser treatment may help treat glaucoma. In some cases, glaucoma surgery may be indicated to lower the intraocular pressure and slow down progression of the disease. There are three main types of glaucoma surgery: trabeculectomy, glaucoma implant surgery and minimally invasive glaucoma surgery (MIGS).
Need Assistance?
Contact a local imaging specialist for expert advice on the right Microscope Solutions for Glaucoma Surgery for your needs and budget.
Glaucoma Surgery Challenges
Glaucoma surgery disrupts the integrity of the eyeball, which can cause various complications. It is important to prevent these complications during surgery to obtain the best outcomes.
Some of the biggest challenges for glaucoma surgeons include:
Clearly visualizing the anterior chamber angle and anatomic landmarks in the structures
Achieving adequate scleral flap depth and thickness during dissection
Ensuring proper placement of devices
Creating a successful bleb
Avoiding tears or buttonholes in the conjunctiva and Tenon's capsule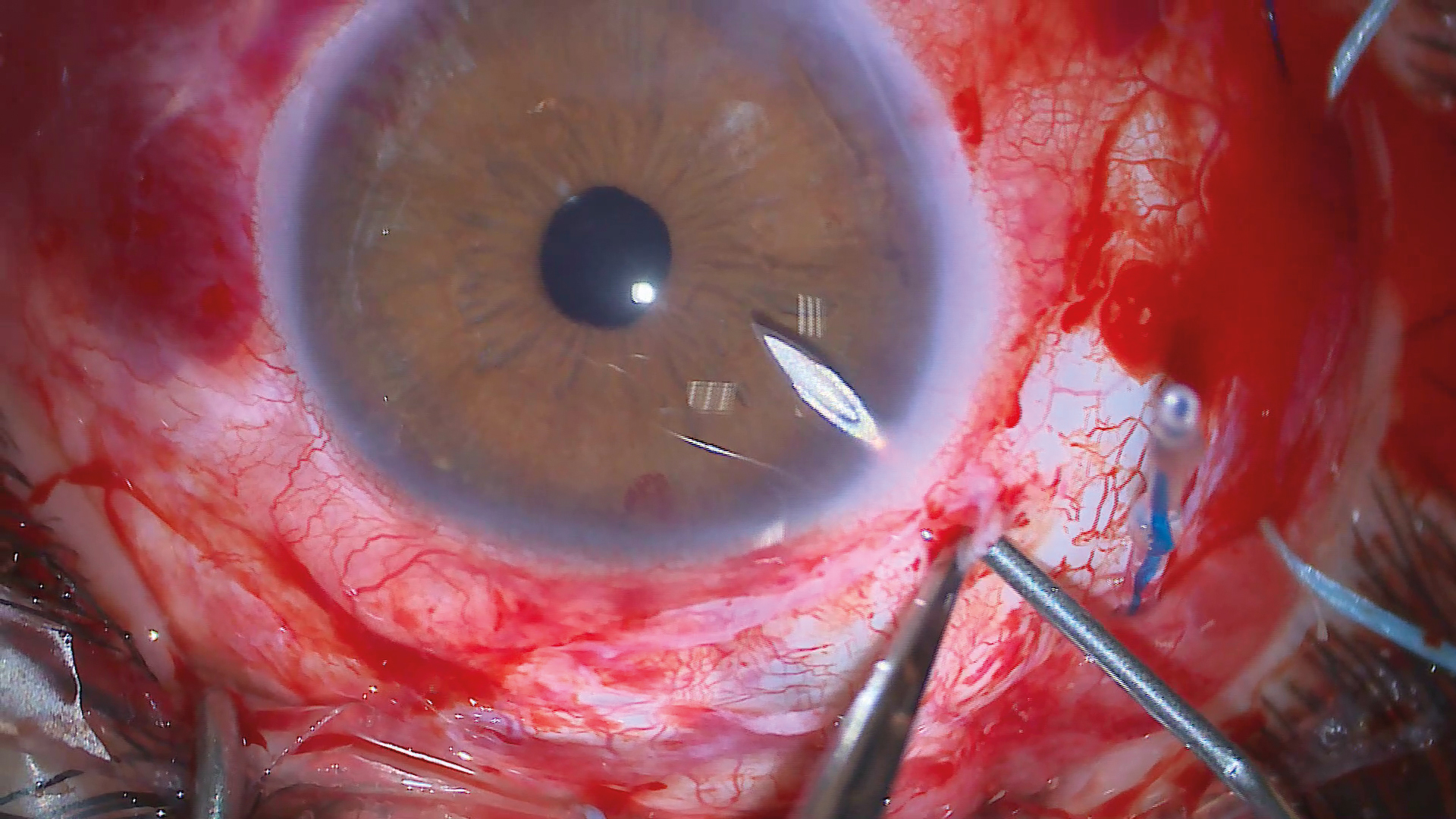 Key Features of Leica Microscope Solutions for Glaucoma Surgery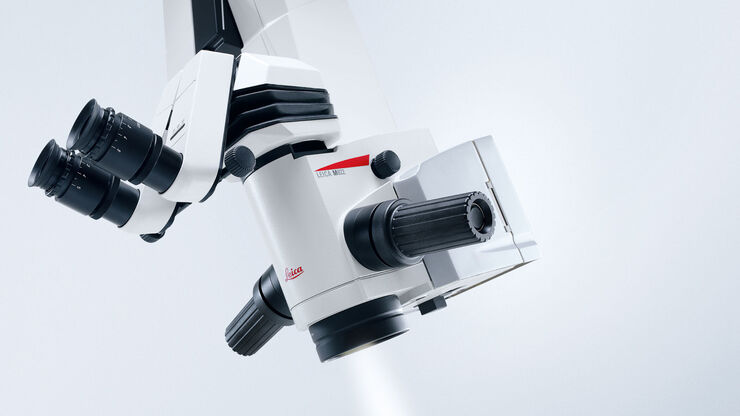 Microscope tilt
Preset the microscope's optics carrier to obtain an optimal viewing angle for the angled views required during glaucoma surgery.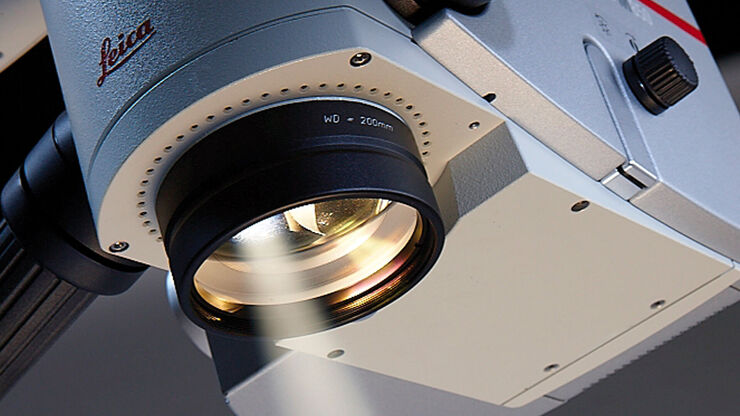 Bright illumination
Benefit from brilliant, bright images helping you to differentiate fine structures in the anterior chamber.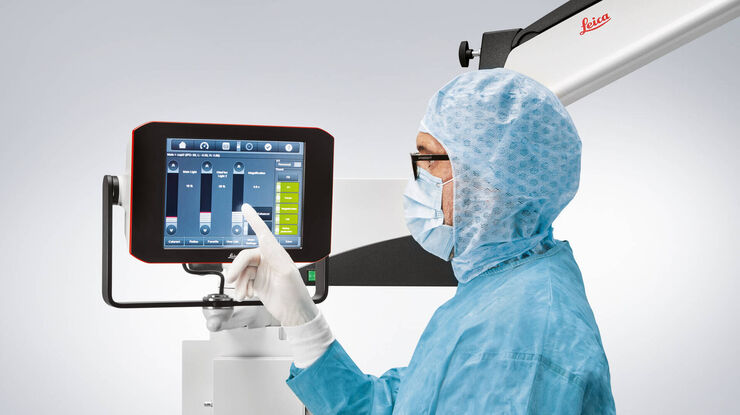 Efficient workflow
Optimize your workflow utilizing pre-programmed settings for surgery phases, in particular for combined surgeries, increasing workflow efficiency and saving precious time.

In this video, Dr. Don C. Nguyen explains how the Proveo 8 ophthalmic microscope improves his surgical outcomes during complex cataract surgery, micro-invasive glaucoma surgery, and the early detection of glaucoma using advanced imaging technology.
Glaucoma Microsurgery: Angle-Based and Canal-Based Glaucoma Surgeries
Micro-invasive or minimally invasive glaucoma surgery (MIGS) offers numerous benefits including minimal tissue disruption, ab-interno implantation, short surgical time, simple instrumentation, and fast postoperative recovery.
In angle-based and canal-based glaucoma surgeries, Leica microscopy solutions provide an optimal view of the angle, which supports proper placement of devices.
In addition, intraoperative Optical Coherence Tomography can support the visualization of intra-operative structures, facilitating precise microcatheter passage through the Schlemm's canal.
Interview: Efficiency in Angle-based and Canal-based Glaucoma Surgeries
Microscope Solutions for Glaucoma Surgery: Subconjunctival Stent Revision
Minimally invasive glaucoma surgery (MIGS) relies on the use of microstents, which can lower intraocular pressure through subconjunctival drainage. In some cases, these subconjunctival stents can fail, requiring stent revision surgery. The use of intraoperative Optical Coherence Tomography can provide valuable insights during these procedures. It can help assess whether the stent is embedded in the tenons layer.

Frequently Asked Questions Glaucoma Surgery
Can glaucoma be cured with surgery?
Glaucoma cannot be cured with surgery or other treatments. However, the disease can be controlled to avoid progression and prevent further damage to the optic nerve.
What is the best surgery for glaucoma?
There are different surgical approaches for glaucoma: trabeculectomy, glaucoma implant surgery and minimally invasive glaucoma surgery (MIGS). Your surgeon can advise on the best option.
What are the solutions for glaucoma?
Glaucoma can be treated in different ways, including eye drops, laser treatment and surgery. The best solution for you will depend on your type of glaucoma and circumstances.
What is the newest treatment for glaucoma?
The field of ophthalmology is constantly evolving, with new treatments and technologies enhancing standards of care. Please consult your healthcare professional to learn about treatment options.
Interested to know more?
Talk to our experts.
Do you prefer personal consulting? Show local contacts