Hans-Ullrich Eckert
Head of Development, Gerweck GmbH
Hans-Ullrich Eckert is Head of Development process technology at Gerweck GmbH Surface technology in Bretten, Germany. Gerweck GmbH is the leading provider of electroplating of electronic and technical devices, especially for selective reel-to-reel plating, and uses the Leica two-in-one microscope and LIBS system for their sample analysis. Hans-Ullrich has 40 years of professional experience in the field of electroplating. Besides his master's qualification in electroplating, he also holds a Master of Business Administration and is a member of the examination committee of the Chamber of Commerce Karlsruhe.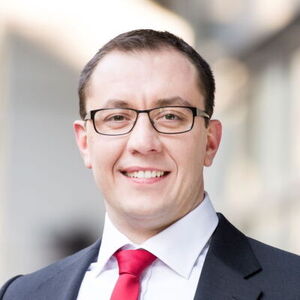 Dr. Konstantin Kartaschew
Konstantin Kartaschew is an Advanced Workflow Specialist at Leica Microsystems
He holds a PhD in physical chemistry from the Ruhr University Bochum (Germany), with a focus on micro-spectroscopic analysis. After his PhD he broadened his experience, as a product specialist for spectroscopy within several molecular and elemental spectroscopy (e.g. atomic emission and X-ray fluorescence spectroscopy) methods. In 2019 he joined Leica Microsystems as a specialist in LIBS (Laser-induced Breakdown Spectroscopy) and further specific compound microscopy applications. Konstantin's role give him the opportunity to exchange with customers in different industries. Learning about their challenges and offering them practical advice gives him great job satisfaction.
<!– TYPO3SEARCH_end –> <!– TYPO3SEARCH_begin –>
Related Articles
This free on-demand webinar is about the role of alternative fuel vehicles and why sustainable…

Nov 22, 2022

This free on-demand webinar covers the increasing focus on technical cleanliness in the automotive…

Nov 17, 2022

An overview on the basics of component cleanliness and analysis solutions that can be tailored to…

Oct 18, 2022
Related Pages
Downtime hurts your bottom line. Leica Microsystems can help you avoid this by giving you insights…